Food Pathogen Testing: Why Choose AEMTEK?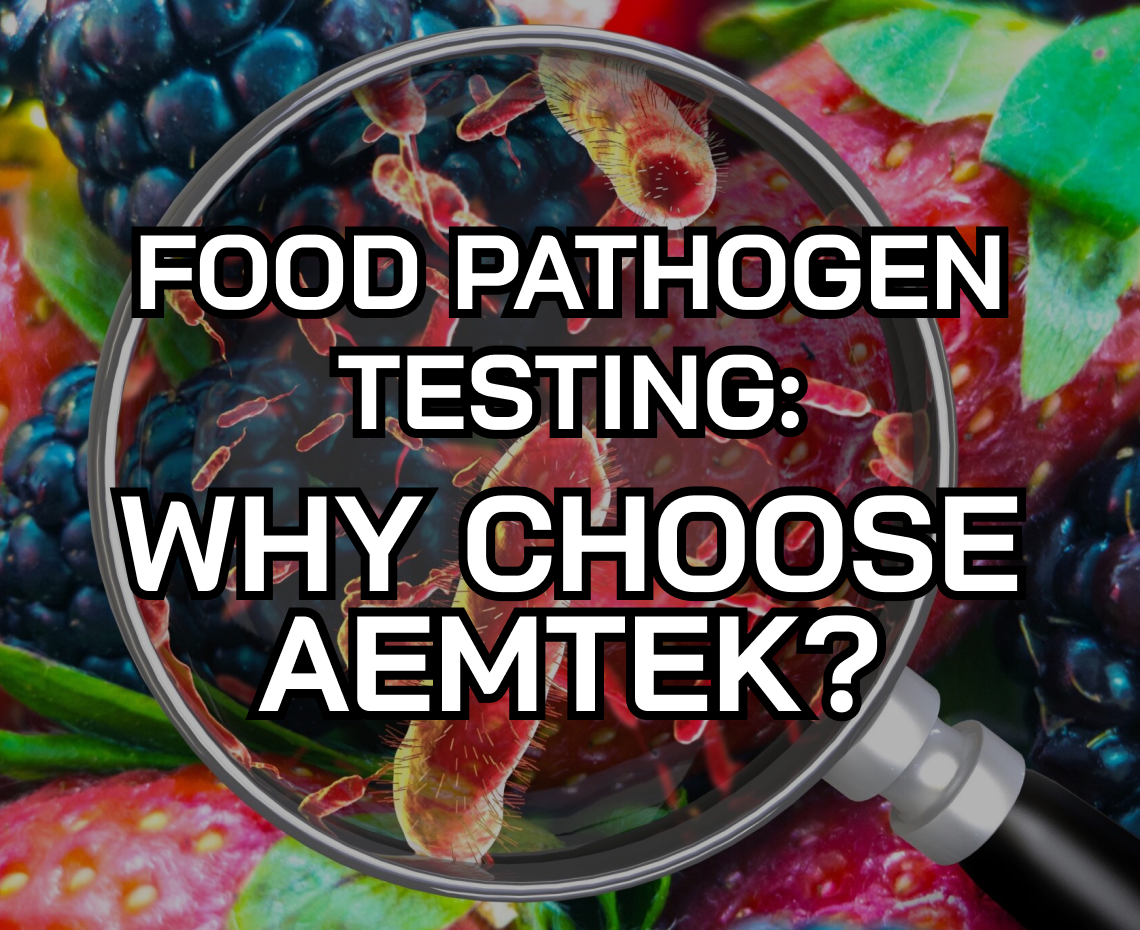 Unleash the Power of Pathogen Testing with AEMTEK!
At AEMTEK, we understand that food safety is a top priority for your business. That's why we are proud to offer our cutting-edge pathogen testing services to help you ensure the safety and quality of your food products.
Why Choose AEMTEK for Your Pathogen Testing Needs?
Accuracy
Our team of skilled scientists and food safety experts utilize advanced testing methods and state-of-the-art equipment to deliver accurate and reliable results. We are well-versed in detecting a wide range of foodborne pathogens, including bacteria, viruses, and parasites, providing you with comprehensive and trustworthy testing outcomes.
Speed
We understand that time is crucial in the food industry. Our efficient processes and streamlined workflows enable us to provide fast turnaround times for your pathogen testing results. With AEMTEK, you can get the information you need quickly to make informed decisions and keep your products safe.
Flexibility
We offer a wide range of pathogen testing services that can be customized to your specific needs. From routine testing to targeted testing for specific pathogens, we can tailor our approach to meet your unique requirements. Our experts will work closely with you to design a testing plan that fits your needs and budget.
Compliance
AEMTEK is committed to ensuring that our pathogen testing services meet regulatory requirements and industry standards. We follow guidelines set by FDA, USDA, and other global regulatory bodies to ensure the integrity and accuracy of our testing results. You can trust us to provide reliable and compliant testing services.
Comprehensive Reporting
Our testing reports are detailed and easy to understand, providing clear insights into pathogens' presence or absence in your food products. We also offer expert interpretation and guidance to help you understand the results and take appropriate actions to maintain food safety.
Partner with AEMTEK for Reliable Pathogen Testing Solutions
AEMTEK's pathogen testing services are designed to help you safeguard your food products and protect your customers. Our accuracy, speed, flexibility, compliance, and comprehensive reporting make us the preferred choice for food companies worldwide.

Contact us today to learn more about our pathogen testing services and how we can support your food safety efforts. Trust AEMTEK for reliable and cutting-edge pathogen testing solutions.
Related Content