What Is A Validation Study & Why Is It Important?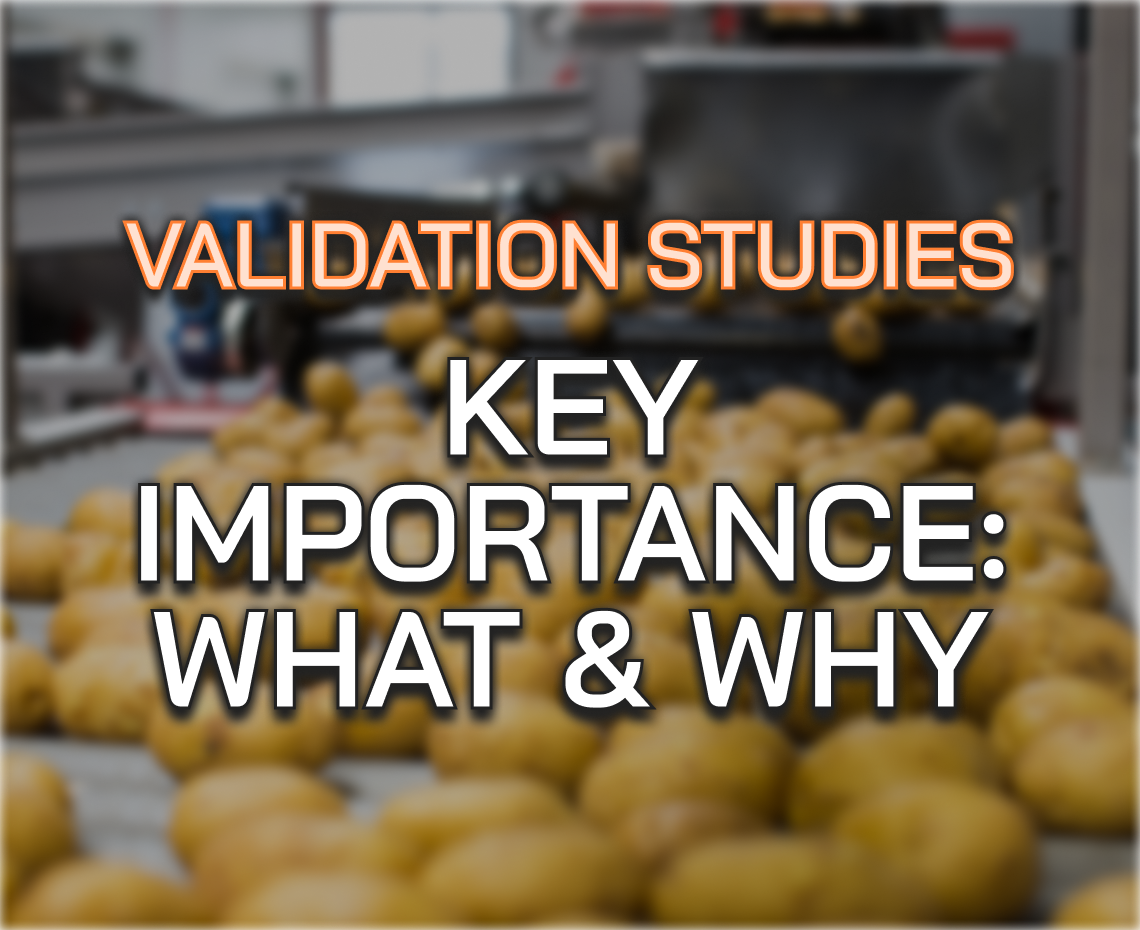 Ensure Compliance and Safety with Validation Studies for Food Manufacturing Companies
At AEMTEK, we understand the importance of compliance, safety, and maintaining the highest standards in the food manufacturing industry. That's why we proudly offer validation studies for food manufacturing companies.
As a trusted 3rd party laboratory specializing in food safety testing, AEMTEK is dedicated to helping food manufacturers ensure the safety and quality of their products. Our validation studies comprehensively assess your manufacturing processes, allowing you to identify and mitigate potential risks effectively.
What Are Validation Studies, and Why Do They Matter?
Validation studies play a crucial role in evaluating and confirming the effectiveness of vital processes in your food manufacturing operations. These studies are necessary to ensure that your processes consistently deliver products that are safe and comply with regulations. By collaborating with AEMTEK for validation studies, you gain the opportunity to:
1. Identify Critical Control Points
Our experienced team will work closely with you to identify the critical control points in your manufacturing processes. These points are where hazards, including microbiological, chemical, or physical risks, can occur and must be effectively controlled.

2. Assess Process Efficiency
We will assess the effectiveness of your current control measures and process parameters through testing and analysis. Our validation studies will help you optimize your processes, ensuring the best possible product quality and safety.
3. Ensure Regulatory Compliance
Validation studies are an integral part of regulatory compliance. By partnering with AEMTEK, you can demonstrate to regulatory authorities and customers that your manufacturing processes meet requirements, including Good Manufacturing Practices (GMP) and Hazard Analysis and Critical Control Points (HACCP) principles.
4. Enhance Consumer Confidence
By investing in validation studies, you are demonstrating your commitment to producing safe and high-quality products. This, in turn, boosts consumer confidence in your brand, leading to increased trust, loyalty, and market competitiveness.
Why Choose AEMTEK for Validation Studies?
At AEMTEK, we bring extensive expertise and advanced testing capabilities to our validation study services. Here's why partnering with us is the right choice:
Industry Knowledge and Experience
Our team of skilled scientists possesses profound industry knowledge and years of experience in food safety and quality. We stay up-to-date with the latest regulations and industry best practices to provide reliable guidance.
A Customized Approach
We understand that each food manufacturing company has unique processes and challenges. Our validation studies are tailored to meet your needs, ensuring the assessment accurately reflects your operations.
Cutting-Edge Technology
AEMTEK is equipped with state-of-the-art facilities and advanced testing methodologies. Our investment in technology allows us to deliver accurate and timely results, enabling you to make informed decisions promptly.
A Trusted Partner
AEMTEK has built a strong reputation as a trusted 3rd party laboratory, serving numerous food manufacturing companies across the industry. Our commitment to excellence and customer satisfaction sets us apart.
Take the Next Step Towards Compliance and Safety
Don't leave the safety and compliance of your food manufacturing processes to chance. Partner with AEMTEK for validation studies that give you the assurance you need. Our expert team is ready to guide you through the process and support you every step of the way.

To learn more about our Validation Studies for Food Manufacturing Companies or to discuss your specific requirements, please get in touch with our dedicated team. Let us help you safeguard your brand's reputation and protect your consumers.
---
Related Content